It's no secret that the process of buying a home involves a lot of moving parts. While fixer-uppers can be highly rewarding, many buyers would rather avoid the hassle of renovating their space and opt for a move-in ready home instead. If you're considering this option and wondering how to spot the perfect move-in-ready home, you've come to the right place.
Lauryn Dempsey and the team at Dempsey Group have outlined what to look for when buying a house. With our expert tips, you'll be able to find a home that ticks all the boxes on your list. So whether you're looking for your forever home or a starter home, read this blog post before beginning your search.
PLUMBING AND PIPES
One of the most important things to consider when browsing homes for sale in Denver is the condition of the plumbing. After all, nobody wants to deal with a burst pipe or a clogged drain. Not all homes are equal in this respect. Some houses have well-maintained plumbing that will provide years of trouble-free service, while others have outdated or poorly-installed pipes that are just waiting to cause problems. So, how can you tell the difference?
A thorough home inspector will check to see if there are any leaks in the pipes. Even a small leak can indicate severe problems with the plumbing system. Next, they will take a look at fixtures and fittings. Are they in good condition, or do they look worn out? Finally, you should ask the seller or their real estate agent about the age of the home's plumbing. Older homes are more likely to have outdated or damaged pipes. By assessing the condition of a home's plumbing, you can avoid expensive repairs down the road. And that's just one more way to ensure your perfect home is truly move-in ready!
ELECTRIC OUTLETS AND WIRING
Photo courtesy of Shutterstock
Moving into a new home is an exciting time. Everything is new and shiny; you can't wait to start making memories in your new space. However, before you sign on the dotted line, it's essential to make sure that your new home is truly move-in ready. One of the crucial elements of a functioning home is working electric outlets and wiring. After all, what good is a beautiful new kitchen if you can't even plug in your coffee maker? When touring potential homes, be sure to check all of the outlets to make sure they are working correctly. If you're not an electrician, this may seem daunting, but your real estate agent should be able to identify any potential problems.
LEAK-PROOF ROOF AND EXTERIOR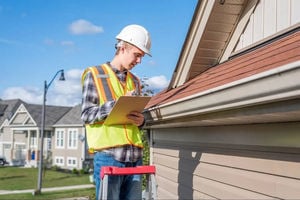 Photo courtesy of Shutterstock
The perfect move-in ready home requires no additional work before you can start making memories. That's why a solid roof and exterior are essential. A leak-proof roof is vital for keeping your home in good condition and is a sign of a well-built home. Of course, the home's exterior is just as important as the roof. You'll want to ensure the house is in good cosmetic condition, with no cracked siding or chipped paint.
MAJOR APPLIANCES INCLUDED
Photo courtesy of Shutterstock
Major appliances are an essential part of any home and can be one of the most expensive items to replace. When considering a move-in ready home, ensure all significant appliances are included. This includes refrigerators, ovens, dishwashers, washers, and dryers. In addition, you'll want to ensure that any included appliances are in good working condition. After all, you want to avoid moving into your new home only to discover that the dishwasher doesn't work or that the washer and dryer are on their last legs.
UNDAMAGED FLOORING AND WALLS
One of the most important things to look for when purchasing a move-in ready home is undamaged flooring and walls. These areas are expensive to repair and can cause severe problems if improperly handled. Flooring can be easily scratched or dented, and walls can be damaged by water leaks or sun damage. A home with undamaged flooring and walls is a sign of a well-cared-for home and will provide years of trouble-free living. In addition, homes with these features are typically more valuable than those without them.
WINDOWS AND DOOR LOCKS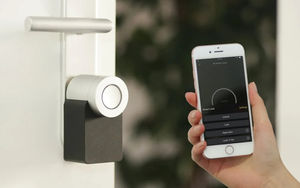 Photo courtesy of Unsplash
This may seem like a small detail, but the condition of your windows and door locks is essential for your safety and security. Functioning windows and door locks will help to keep your home secure against burglars and intruders. They will also help to keep out drafts and pests. In addition, operable windows and doors will make it easier to get fresh air into your home (a vital feature during the hot summer months). So, when looking for your perfect move-in-ready home, check that the windows and doors are in good working condition.
FUNCTIONING HEATING AND COOLING
Nobody wants to be caught in a heat wave without air conditioning or shiver through a cold snap without heat. Ideally, the home you choose will have an HVAC system that is less than 10 years old and has been regularly serviced. The last thing you want is to move into your dream home only to find out that the furnace needs to be replaced. Another red flag is evidence of moisture damage around the AC unit, which could indicate leaks or other problems. By doing your due diligence upfront, you can rest assured that your new home will be comfortable all year round.
Lauryn Dempsey real estate is here to help you find your perfect move-in-ready home. We specialize in Denver 
luxury real estate
, and our team of experts will work with you to find the ideal home for your needs. Buying a home can be daunting, and we're here to make it as easy and stress-free as possible. So whether you're looking for your first place or forever home, we can help you find the perfect property. 
Contact us
 today to get started.