If you're seeking a home in the gorgeous Arvada area, you have plenty to look forward to. With stunning real estate and a picturesque mountainous landscape surrounding you, your new home will be your oasis. However, the home buying process can be a little daunting. As you'll find out, there's more to buying a home than touring the elegant Arvada homes for sale. From deciding on a budget to performing an inspection and navigating negotiations, you'll want a skilled Arvada real estate agent on your side to guide you.
Lauryn Dempsey understands your challenges and has put together a complete home buying guide for Arvada.
BEGIN THE MORTGAGE PROCESS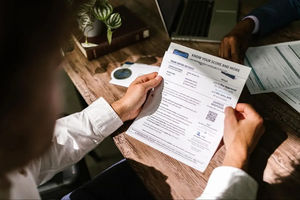 You probably aren't planning to pay for your new home in cash, and this means you'll need to obtain a mortgage for the balance after your down payment. This is a great time to shop for a mortgage. Submit the necessary applications for pre-approval with a 
couple of financial institutions
. This gives you access to multiple options, and you can secure the terms and interest rates that align with your needs. Your pre-approval status presents you as a serious buyer when it comes time to make an offer on the home of your dreams.
In fact, in some cases, a real estate agent won't take a client to tour homes until they're pre-approved for a mortgage. The pre-approval also provides you with a basis to decide on your budget for a home.
DECIDE ON A REALISTIC BUDGET
With pre-approval for a mortgage, you now know how much a mortgage broker is willing to loan you, and you have a good idea of what the monthly payments are going to be on the loan. Also, you know how much you plan to use as a down payment.
One thing to consider is that you don't have to use all the funds the financial institution is willing to loan. The less you borrow directly affects your monthly payments. You need to be comfortable with those monthly payments because you're going to be paying them for a few decades.With these factors in mind, you need to determine the budget you want to use to purchase your new home. Provide this information to your Arvada real estate agent, so they can work to find homes that fit your plan.
DETERMINE MUST-HAVES IN A HOME AND ADD A FEW WANTS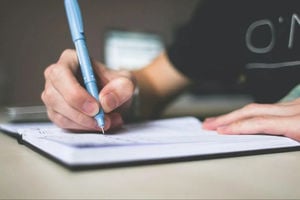 From the number and size of bedrooms and bathrooms to exquisite saunas and exercise rooms, your new home will have a variety of rooms and amenities. Of course, there are some things you absolutely must have in your new home and others you'd simply prefer to see. It's essential you understand the difference and prioritize your list accordingly. Your real estate agent will use this list to create a list of homes for you to see.
When you're viewing homes for sale in Arvada, it's a good idea to review your list after each one and see how it stacks up. It's also beneficial to make notes about a home you toured as soon as you leave when your impressions are fresh.
FIND THE IDEAL REAL ESTATE AGENT AND VIEW HOMES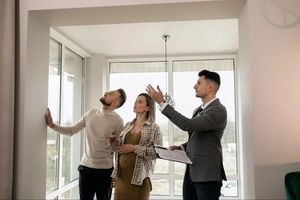 Carefully select your real estate agent. You want to work with someone who provides you with a seamless experience, keeps your budget in the forefront, and finds homes with your must-haves.
While you might think one real estate agent is as good as another, this isn't actually the case. You deserve to work with an agent who puts your needs first and has the skills and experience to find your new home and negotiate the deal. If you're looking at luxury Arvada homes for sale, you don't have to look far for an exceptional agent. Lauryn Dempsey has the expertise to make your home search a breeze.
ESTABLISH A FINAL CHOICE FOR YOUR NEW HOME
As you're viewing homes, you'll narrow it down to the one you love. However, you need to be sure it's the ideal choice for your family. It's time to revisit your list of must-haves to ensure the home features everything you need.
If you've seen a couple of other homes for sale in Arvada since viewing your favorite, you might want to refresh your memory. Check out photos of the home again online or ask your agent to take you back for another walkthrough. You also need to ask a few important questions. It's a good idea to inquire about any homeowners association fees. You can ask about the average utility bills and yearly property taxes.
NAVIGATE NEGOTIATIONS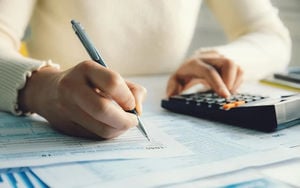 Once you've found the home you want, it's time to make an offer. Your real estate agent can help you 
craft the offer
. At this time, you'll provide earnest money to show your commitment to buying the home.
Don't be surprised if the seller doesn't accept your first offer. It's common for there to be offers and counteroffers before a final acceptance. In a hot market, you might not be the only interested buyer.
Your Arvada real estate agent and the buyers will work behind the scenes to create an offer that both parties will find acceptable.
COMPLETE THE MORTGAGE PROCESS
After you have an accepted offer, it's time to complete the mortgage process. The bank or mortgage broker will send your paperwork to an underwriter. This process is more detailed than the pre-approval was.
You might need to provide additional information or proof of your income. The underwriters will run your credit again, which makes it essential that you avoid opening new accounts or making large purchases on credit between the pre-approval and underwriting phases.
Your bank will provide you with deadlines to provide these things. You must remain on schedule to ensure your mortgage is ready by the closing date. If you were to miss a deadline and the mortgage becomes delayed, you might not be able to close on the home on the agreed-upon date.
ARRANGE FOR A HOME INSPECTION AND APPRAISAL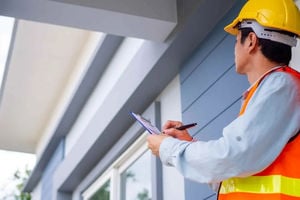 As the buyer, you're responsible for arranging and paying for the home inspection and appraisal. Your Arvada real estate agent can help you retain these professionals, and they probably have someone local that they recommend for these services.
Home inspections delve into the overall condition of the home, such as the state of the roof and HVAC system. These are things you won't notice when touring a home. Any issues turned up by the home inspection can reopen the negotiations for the selling price and other terms.
Most financial institutions will require an appraisal for the mortgage. They need reassurance that the money they're loaning you is backed up by the value of the property.
REVISIT NEGOTIATIONS ON THE OFFER
When the home inspection and appraisal are done, there might be room to revisit the initial accepted offer on the home. This is especially true if there are significant repairs required on the house.
In some cases, the seller will offer to make the repairs themselves before closing, while in others, they'll offer to lower the price on the home to offset the costs of you making the repairs. All of these items need to be added to the offer, so it's legally binding.
If the home's value wasn't as high as you thought, you might need to renegotiate the price. You might not be able to do this, and you'll need to decide to back out of the sale or add to your down payment.
CLOSING AND MOVING IN
In the final days leading up to closing, you need to tackle a few final tasks. You'll need to walk through the home a final time to ensure the repairs are done and that no damage occurred upon the seller moving out.
Pull together any checks you need to bring to closing and gather your identification. At closing, you'll have a final chance to ask the seller any final questions. With the paperwork signed and keys in hand, you're ready to move into your new home.
NAVIGATE THE ARVADA REAL ESTATE MARKET WITH A TRUSTED PARTNER
When you're ready to start viewing homes for sale in Arvada, you need an agent who understands the ins and outs of the market. Lauryn Dempsey and her team have a passion for finding you the home that checks all the boxes. They understand the subtleties of the Arvada real estate market and have a network in place to locate the home of your dreams. When you're ready to take the next step, contact them to be your trusted partner.
*Header photo courtesy of Shutterstock