HERE'S HOW THE MARKET IS RAMPING BACK UP
Happy 2023! We are starting to see the effects of a big drop in interest rates that started in November (rates went from mid-7% in November to low-6% today). My team and I experienced an uptick in buyer interest and multiple offer activity last weekend and the past week's data is confirming buyer resurgence into the market:
Inventory has dropped by 17.7%
Days on market has dropped by 16.3%
Total showings have increased by 14.5%
Nationally, mortgage demand jumped 28% in the past week
Homebuilder sentiment has risen for the first time in 12 months
High interest rates and a market correction in the second half of 2022 caused sellers to go on strike – many have elected to stay in place due to their low interest rate so new listing activity is down. Although inventory levels are up nearly 300% from historic (and unhealthy) lows this time last year, context is important: our current inventory is slightly below normal pre-COVID inventory levels for this time of year. Low inventory + pent-up demand will effect home prices in 2023.
If you are a buyer who has been sitting on the sidelines trying to time the market, your window of opportunity to get a 'deal' is closing faster than expected. Don't let higher interest rates get in the way of your entrance into the market – there are opportunities to negotiate on price right now and bring down your rate. There are lenders who will refinance you for free, too (a critical inflation report will be released May 10th that is likely to put downward pressure on rates). As we get closer to the spring, I cannot guarantee the opportunities present in today's market will still be around. Here's an example of a recent buyer win that shows the opportunity present today:
I had two first time buyers purchase a home in Englewood just a few weeks ago. Not only did they buy their home below asking price, but they received over $20k in seller concessions and the home appraised almost $30k more than their purchase price. Interest rates dropped while they were under contract and they were able to get an even cheaper mortgage. These buyers elected to move up their timeline and break their lease, and were rewarded with an incredible deal.
If you are a seller, let's focus on getting your home ready for market. Although buyer activity is picking back up, buyers are more discerning today. It's currently taking 16 showings for a buyer to write an offer. To stand out, your home needs to present well. Prime listing season is March to May so you still have time to get your home in market-ready condition.
Real estate price appreciation during recessions. The Denver market is historically stronger than the national averages.
HOW ARE YOU PREPARING FOR A RECESSION?
I attended the 
Denver Economic Summit
 last week and learned a lot from local and national economists. Overall, the Denver economy is strong. We have more job openings than we have workers and we are attracting top talent. However, we are facing some challenges. Specifically, the increase in our regulatory environment is a detractor for businesses looking to move here. This quote shared by the Denver Metro Chamber of Commerce President stood out: "Why would I come to Colorado? I am already in California."
The Federal Reserve continues to raise interest rates and it's starting to impact the economy. Job losses are rising, although unemployment levels still remain low. Don't let low unemployment fool you – historically, low unemployment precedes recessions. Consumer sentiment hit its lowest level in June, manufacturing is in recessionary territory, polls show CEOs are unhappy, and the services sector is in recessionary territory, too, which rarely happens.
Whether or not we fall into a recession and how deep of a recession it could be continues to be a topic of debate. Economic headwinds are here, but there are a lot of tailwinds, too. Inflation is cooling. Used car prices are down. Shipping costs and lumber are down significantly. There will be some economic pain as these headwinds and tailwinds face-off.
When it comes to the economy and real estate, here's my takeaway from the Summit:
Mortgage rates are driven by inflation. As inflation drops, so will mortgage rates.
Real estate typically appreciates during recessions (see chart above).
Home prices will likely stay flat or appreciate slightly in 2023 (although low inventory, lower rates, and a tsunami of buyers entering the market could change that).
If you are a homeowner, now is the time to protect the equity in your home. I highly recommend obtaining a Home Equity Line of Credit (HELOC). The great thing about a HELOC is that you don't have to use it! Since economic turmoil will continue to cause job losses, I believe it's better to have access to your home's equity and not need it, than to not be able to access it when you need it because of a job loss situation. It's about protecting what you have. Reply to this email if you would like more info on how a HELOC could be beneficial for you.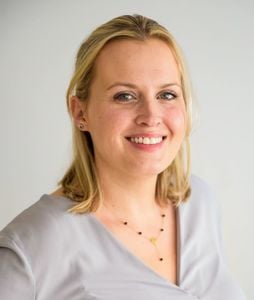 Meet Sam Calhoun!
DEMPSEY GROUP IS GROWING!
I could not be more excited to announce that Sam Calhoun has joined the team! Sam is a Colorado native who grew up in Longmont. Her parents instilled in her a strong sense of financial responsibility, which led her to buy her first home on her own at 21. She loved the experience and considered real estate at that time, but decided to pursue a master's degree in criminal justice and landed her dream job at Colorado Bureau of Investigation shortly thereafter. Today, she is an Army wife who lives in the east Denver metro area with her three young kids (7, 5, and 2). Real estate has been a vehicle for her to be present for her family, while also enabling her to have a fulfilling career, too. Sam's strengths in negotiation, strategizing, and communication have made an immediate impact to the team and to our clients!

If you are looking for quick hits on the market, follow me on LinkedIn to get daily insight. If we can help you strategize your next steps in real estate in the Denver metro or elsewhere in the U.S., please reply or book a call with me!