2022 REAL ESTATE REFLECTION
Six years ago today on Dec. 16, 2016, my then-fiancé (now husband), Mark, and I closed on our first Arvada home. It also happened to be my sixteenth day of being unemployed.
After serving 12.5 years in the U.S. Navy, I made the challenging decision to leave the service in April 2016. Unlike civilian jobs, I had to give six months' notice so I had time to interview and think about what I wanted to do after the Navy. It would have been easy to find a defense contractor job, but my gut was telling me that that wasn't the right answer.
Fortunately, a year earlier, I had sold the condo I bought in Dec. 2008 and I was able to time the sale to avoid capital gains tax. The proceeds allowed me to take a career pause. I had breathing room to explore careers without the pressure of figuring out a way to pay the bills by settling for a job that wasn't a good fit. Owning real estate gave me this incredible opportunity and it's something for which I am forever grateful. This experience is what would eventually lead me into real estate professionally two years later and is a driving factor behind my passion to help others.
I share this story because I witness the transformational power of real estate every day. My clients invite me into their lives and share their hopes and dreams with me. Together, we turn them into reality through the buying and selling of real estate. As 2022 comes to a close, I feel honored to have helped 36 buyers and sellers accomplish lifelong goals. These are just a few of the wonderful life experiences the Dempsey Group team got to play a small role in this year:
One seller has a similar story as mine. Instead of taking time off, she plans to use her sale proceeds to remodel her home to make it her dream home.
Another couple took a month-long European vacation after selling their 20+-year home where they raised their kids.
Multiple families were able to sell their starter home and purchase their forever home where they plan to raise their kids through high school.
After years of searching for the perfect home with an incredible view, my buyer finally found 'the one' and he was able to host Thanksgiving with his out-of-state family.
A single mom sold her condo, and, as a veteran, purchased a home for her and her girls with only a few hundred dollars out of pocket. Their first day together as a family in their new home will be on Christmas morning.
The 2022 real estate market can best be described as a rollercoaster, but every one of my buyers and sellers successfully navigated the market they were in at the time to change their life circumstances for the better.
We can't control market conditions, but we can control our decisions and uncover the opportunity that every market offers. Instead of trying to time the market, I always recommend leading your decision-making with personal timing. When the time is right for you, the right home and/or the right sale price will present itself and real estate will help your hopes and dreams to come true.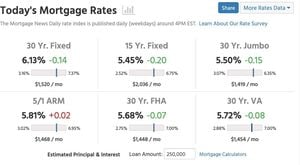 AFFORDABILITY IS RE-ENTERING THE MARKET WITH LOWER INTEREST RATES, NEW LOAN LIMITS
 If you read my newsletter last month, I took a deep dive into the economic environment and outlined market expectations for the coming months. This week was another big week economically and the news was in line with what I predicted: inflation continues to drop, and with that, so do mortgage rates.   
Buyers continue to receive incredible deals right now (sellers are paying to buy down buyer's rates, purchase prices are below list price, sellers are completing all inspection items, and more). However, our inventory is still low, and as more buyers re-enter the market and rates continue to drop during the first half of next year, I expect that the types of deals that buyers are receiving today to begin to gradually fade away.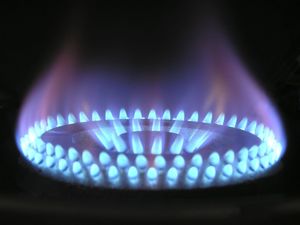 OMG?!?!
Did you open your most recent energy bill and gasp? I did. And then I took action. Yesterday, I had Matt from Denver Pro Mechanical over to my house to evaluate our HVAC system. We'll be doing some duct work to better balance our system and will add Ecobee room sensors to help even out the temperature upstairs and in the basement.
Unfortunately, high energy prices are the norm and they are only expected to climb in the coming years (natural gas rates will increase each year through 2025). More recently, I've been hearing about heat pumps, which is an electric heating and cooling system. Matt expects these systems to become standard in the coming years and he is putting together a bid for us now. Given that our bill was $250 higher than the same time last year, switching to heat pumps is something we need to seriously consider, especially because of the enticing rebates and incentives that will be offered beginning Jan. 1.
If updating your HVAC system isn't in your future, don't forget to clean and service your furnace annually to extend its lifespan. It could be pretty 
cold next week 
and you don't want the heat to give out. 
Matt is generously offering 10% off service to clients who mention my name 
(absolutelyno kickbacks here, just a good local business you should know about!)
.

Dempsey Group's Operations Manager, 
Miranda Ericksen
, is a Colorado native. Leaving a legacy and giving back to the community are driving values for her, which is why she recently started writing for 
The Denver North Star 
newspaper during her free time. In Miranda's first-ever published article, 
she shares the story of The Conflict Center
, a Denver-based nonprofit founded on the belief that the criminal justice system should engage in practices that give offenders the opportunity to take accountability and repair harm. Nice work, Miranda!