New construction homes provide buyers with many benefits. As newer properties, they often have no defects. They're also constructed with up-to-date materials, regulations, and amenities. Even so, foregoing the assistance of local buyers' agents like Lauryn Dempsey can have negative consequences. An agent represents your best interests, unlike a builder's agent. As such, they'll ask questions and search for information to protect you during the process. Read on for a thorough explanation of why to partner with an agent in your new construction purchase.
A BUILDER'S AGENT DOESN'T REPRESENT YOU
New construction homes are managed by a builder's sales agent. Although they can provide a buyer with important information about the build, ultimately, they represent the builder. This means they're looking out for the builder's best interests. When it comes to paying extra fees or finding financing, the options a builder's agent provides will be the best deal for the builder, not the buyer.
Buyers should tell their builders that they're working with an agent before entering into an agreement. If a builder isn't aware of this, they might not agree to compensate your agent. This means the buyer is responsible for paying an agent's commission. However, it's well worth the extra protection a buyer receives from their agent throughout the process.
THEY'RE EXPERTS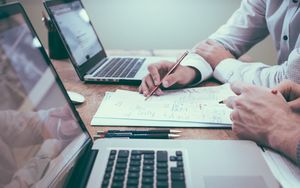 Local agents are experts on Arvada real estate. They're up to date with market trends in the area. This gives buyers an advantage in negotiating home prices. An agent also knows what buyers in the area are interested in. This helps a buyer decide which upgrades or amenities to include in a new build. A good agent will always advocate for you. An agent experienced in helping new construction buyers can also recommend reputable builders.
A buyer's agent also knows what questions to ask. Before signing a contract on your new construction home, an agent checks aspects like the home's warranty, metro districts, taxes, a neighborhood's HOA fees, due diligence period, and more. They'll also investigate if your earnest money is refundable and for how long. This means that a buyer can back out of the agreement if conditions aren't met and be refunded. An agent explains steps that you're unfamiliar with and communicates with the builder to negotiate the best deal.
Buyers should always tour their new construction home with an agent. Agents provide buyers with protection during the buying process. They'll know what to look for in terms of the home's construction and condition. Agents are also a reliable source of information for buyers. If a buyer has any concerns about a project, they can turn to their agent for an accurate answer.
YOU'LL SAVE MONEY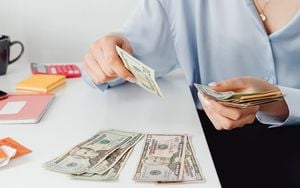 Even though a builder may charge more for buyers working with agents, buyers save money in the long term with professional guidance. An agent knows the typical financing costs for a new construction home. These include a builder deposit, a construction loan, a loan origination fee, and a mortgage down payment. Agents also search for surprise charges, which can be related to materials, labor, upgrades, or contract particulars like a cost escalation clause.
An agent will factor in the property's resale value during construction. New construction gives buyers a lot of flexibility in the home creation process. As such, upgrades and additions can escalate quickly. Using data about the area and appreciation rates, an agent can reign in buyers wants and needs to ensure there is a return-on-investment. For example, the median home value for homes for sale in Arvada is $609,357. Appreciation rates for the past year are at 14.98%, making it one of the highest-appreciating areas in the country. An agent uses this information to weigh the long-term value of home additions.
THEY CAN FIND THE BEST FINANCING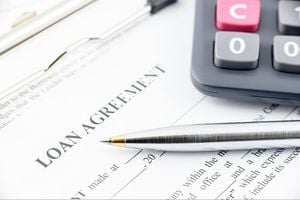 Developers can recommend an in-house lender for buyers. They may also offer to convert a construction loan and a mortgage into a construction-to-permanent loan. Although this makes the process more convenient, these lenders don't always have the best rates. A buyer's agent can help their clients research the best mortgages.
An agent has a professional network of connections that they'll use to help you navigate home financing. Buyers interested in new construction should also get quotes from multiple different lenders. Doing so can save buyers thousands over the years.
THEY'LL REVIEW CONTRACTS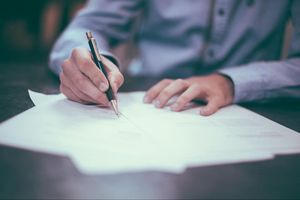 Having a buyer's agent on your side is extremely valuable when reviewing a contract. Contracts typically use dense legal language, which can be difficult for a buyer to understand. An agent can break down official paperwork in layman's terms. This ensures you know exactly what you agree to. Buyers working on their own who don't agree with a contract may have trouble negotiating terms. A buyer's agent will already have negotiation strategies in place that they can use when communicating with builder's agents.
An agent is also proactive in searching out aspects of a contract that don't protect their client. Before agreeing to a Westminster real estate new construction project, an agent will advocate for contingencies. Home inspection contingencies for new construction homes can still be valuable, as there may be defects with the construction. Agents can also hedge down the advantages a builder has in standard contracts by rewording the contract's clauses.
ALWAYS PARTNER WITH AN AGENT
Buying new construction is best completed with the help of a local agent. A builder's agent can provide buyers with resources and information, but they ultimately work for the builder. Buyers' agents have the expertise to protect your interests when creating contracts, monitoring construction, and researching financing. When you're ready to start your new construction journey in the Denver area, contact experienced agent 
Lauryn Dempsey
 to guide you through the process.