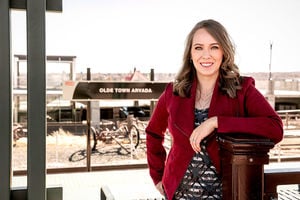 The Why
Accomplishing big goals and overcoming new challenges energizes and excites me, so it may not come as a surprise to you that I've decided to take my business to the next level by launching Dempsey Group. With this new venture, I will continue to actively help my clients buy, sell, and invest in real estate, while growing a team to build on my vision of delivering unparalleled client experiences and providing exceptional value.
This new chapter is nearly a year in the making and it came about as I watched the power of real estate unfold before my eyes. I have clients who have made more money in real estate than their jobs have paid them! Conversely, I have seen how the competitiveness of the market can instill fear and deter some from taking their crucial first step into homeownership. I realized that for my clients to become more successful, I needed to spend more time partnering with them no matter which stage they are in on their lifelong real estate journey – from a first-time home buyer to a second home purchaser or seasoned investor, and more.
This mission is deeply personal to me. I bought my first home on my own when I was 22 years old and living in San Diego. During the depths of the Great Recession, I closed on my condo on Dec. 31, 2008. At a young age, I understood the life-changing potential of real estate and believed that time in the market was more important than timing the market. My condo went from my home to a rental, and then to an asset I sold to create new life opportunities for me and my then-boyfriend (now husband), Mark. As I look at our real estate portfolio today, it was that first step into the market nearly 14 years ago that's transformed our lives and changed our trajectory. The opportunities like the ones I've created through real estate for my family are what I seek to help my clients uncover so that they can live the life they've always dreamed of living.
Launching Dempsey Group in a tumultuous economic environment isn't for the faint of heart. I am excited and confident about the path that lies ahead. Quite simply, it's my military training kicking into gear during times of uncertainty and it is where I thrive most. I believe that the insight, strategies, and advice Dempsey Group provides are needed now more than ever and have the potential to help our clients flourish. Every market brings opportunities, and for those that seek them, Dempsey Group is here to guide you.
The Difference
I've always viewed myself as more than a Realtor and felt that serving as a Real Estate Wealth Management Advisor more accurately reflects the service and expertise I strive to provide. To me, real estate is much more than the transactional act of buying and selling, it's about developing lifelong relationships to help clients achieve their goals no matter how big or small they may be – retire early, buy a ski condo, renovate the kitchen, clear out debt, make a career change, and finally feel confident betting on themselves.
With a market that is changing on a near-daily basis, data-driven decision making and strategic insights are what lead to success. You will be hard-pressed to find a team who not only understands our market's nuances and opportunities better than 
Dempsey Group
, but also offers creative strategies to help you enter or navigate the twists and turns dynamic markets throw our way.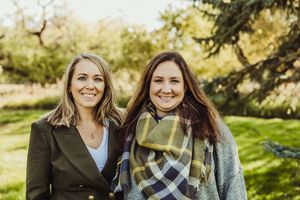 The Team
When you have a big mission, you need a rockstar team behind you. I am excited to share that Miranda Ericksen has joined Dempsey Group as its soon-to-be licensed Operations Manager. Miranda and I met during our freshman year at the U.S. Naval Academy and have been close friends ever since. As a fourth generation Coloradan, she knows the Denver metro like the back of her hand and moved home after eight years of Naval service.
In her role as Operations Manager, she will lean into her project management and tech sales background to lead the client experience at Dempsey Group. From event planning to anniversaries, to transaction management, business development, and more, there is no one I have more trust and confidence in to help bring my vision for Dempsey Group to life.
Looking ahead, we will bring on new agents who share our vision and passion for serving our clients and community. If you or someone you know are thinking of making a career change and you think real estate may be a good fit, I'd love to explore this opportunity with you and provide examples of how rewarding it can be.
The Reflection
As I look back on the years of hard work it took to be able to share this news with you today, the business I have built thus far is one of my proudest accomplishments. The future is full of infinite possibilities for our clients and my team and that makes me excited.
I am truly grateful to have a wonderful community of supporters cheering me on and I look forward to adding even greater value to your life with the launch of Dempsey Group. If there's anything we can do for you or someone you know now or in the future, I hope you will reach out. You don't have to live in Colorado for Dempsey Group to support you – just ask our Washington state client who we advised they turn their first home into a rental and helped them buy a new home there for their growing family last month!