With miles of scenic hiking and biking trails, stunning lakes, excellent restaurants, and all the amenities of downtown Denver only a 10-mile drive away, Westminster, Colorado, has plenty to offer for any type of adventure seeker. If you own a gorgeous home on the Westminster real estate market and are hoping to sell it, follow Lauryn Dempsey's guide to getting your property ready for that "Sold!" sign.
REFLECT ON THE CHOICE TO SELL
Before selling your home, it's essential to reflect on where you are both financially and personally to avoid any complications further down the road. When deciding if you're ready to sell, think about factors like your home equity, the value of your home, and the costs that come with selling and moving. Even if financials aren't an issue for you, it's still a smart move to understand how much your home is worth and where your money is going.
You'll also want to think about personal factors when moving, like if you're ready emotionally to let go of your home. It's natural to feel connected to the home where you've built a life of memories, but these emotions can seriously impact the selling process if left unchecked.
Also, consider your reasons for wanting to move. Could a home renovation possibly fulfill your desire for a new outdoor entertainment space or a more modernly designed kitchen? If you decide to move forward with purchasing a new property, these home selling tips are integral to starting off on the right foot.
RESEARCH THE BEST TIME TO LIST
Deciding what time to sell your home is important, as it can impact how quickly you sell and what types of offers you receive from buyers. Working with a professional who is familiar with the area is imperative to getting your timing right. A skilled Westminster realtor has the insider knowledge and experience to gauge the local housing market effectively and can guide you on the best time to list your home.
Generally speaking, buyers look for homes most often in the spring and summer, as they don't have to worry about breaking up a child's school year. Also, scheduling showings and moving into a property can pose more of a challenge in winter, where certain locations get a lot of snow and rain that make travel more dangerous.
The best time to list also depends on what's happening in your life. It may be impossible to wait for a seller's market when you're under a deadline to move for a new job, or if you've already bought the home you plan to relocate to. Or, you might not be able to jump at selling in May or June if personal issues cause delays. It's best to sell your Westminster real estate when you're capable of committing to the process. Work with your Westminster real estate agent to devise a timeline that works for you and the local market.
PARTNER WITH A REALTOR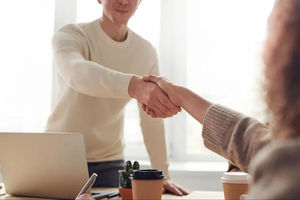 Partnering with an expert Westminster realtor is a serious asset when selling your home. Take your time in choosing the right realtor. Research realtor reviews and testimonials, ask around for recommendations from friends and family, or use an agent-matching platform to find the right person. When you've found a few candidates you like, ask them questions about their experience and past clients. Check the agent website for their past transactions and agent bios.
Once you've chosen a realtor, they'll help you with marketing, finding buyers that are interested in your home, scheduling showings, and pricing your home competitively. They'll also have a network of resources to connect you with professional services like a home stager, photographer, and repair professionals to ensure your home is shown in its best light. Plus, they'll know how to negotiate the best offer and help you understand the paperwork that often has complex legal language.
BEGIN THE STAGING PROCESS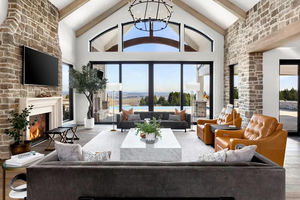 Before listing your home on the Westminster real estate market, stage your home to look its best for photos and showings. Staging a whole house can be a lot of work, and if you don't want to hire help, then it's worthwhile to focus your energy on the kitchen, living room, and master bedroom. Don't overlook your home's exterior, either, as it's the first part of the house buyers will see. Make sure your landscaping is well maintained, the front entryway is clean and inviting, and the driveway and walkways are power washed.
One of the most important home selling tips about staging is to clean and declutter your home. Any mess will dissuade potential buyers from considering the property. Clean your home by vacuuming and removing stains from carpets, sweeping and mopping tile flooring, and wiping down all areas that collect dust. To declutter, sort through the items you don't want or need and donate, sell, or throw them away.
WEIGH THE VALUE OF UPGRADES AND REPAIRS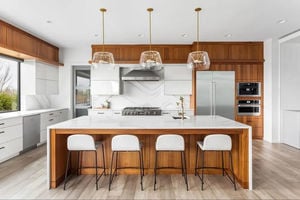 To prepare for a home inspection during the selling process, consider getting a pre-home inspection. This will help you understand the types of repairs that need to be done, if any, and how that impacts the home's value. Taking care of minor repairs goes a long way in impressing a buyer, so take the time to fix a sticky knob, replace a leaky faucet, or repaint scuffed walls.
Also, weigh what upgrades are necessary and worthwhile and which ones may not be worth the investment. After all, your house isn't sold until the final papers are signed, so there's no guarantee that a poorly planned upgrade will pay for itself. Focus on kitchen and bathroom renovations to impress buyers.
MARKET AND SHOW YOUR HOUSE
When your home is ready, market your house online with the help of your agent. Work with a professional photographer to take well-lit, expert photos of your home to help attract buyer interest, as photographers will have the experience and equipment to show your home in its best light. Also, work with your real estate agent to make sure your home's listing includes all the details that it should.
One of several home selling tips that pay off is to be flexible with showing times. Work with your realtor to create a plan, and share your schedules so they line up. If you're selling and living in your home, have a place to relocate when your home is being shown and keep the house clean.
READY TO WORK WITH A WESTMINSTER REALTOR?
Selling a home is a big undertaking, but with Lauryn Dempsey's ultimate guide, you're more than ready to take it on. For more help with selling your home or any other real estate needs, contact trusted local agent 
Lauryn Dempsey
 to guide you through the process.
*Header photo courtesy of Shutterstock