Happy Holidays from Dempsey Group! With so many visitors traveling to Colorado for the holidays this year, we wanted to recommend some of our favorite places to explore with family and friends. Whether you are going on an outing together, or just taking a break from being together in the house, we hope you are able to enjoy these suggestions:
1.  Idaho Springs – We love how easy it is to get to Idaho Springs from Denver and the views during the drive are incredible. Our favorite part is when you pop over the Chief Hosa Hill on I-70 and are treated with an unobstructed mountain vista.  Whether you are looking for a quick day hike at Bridal Veil Falls, fun quirky shops or some absolutely insane BBQ (Smokin' Yards is our favorite, try the smoked wings, you won't be disappointed), Idaho Springs offers a lot of fun along the quaint main street. If you drive a little farther West on I-70, you can enjoy a moderate hike up to St. Mary's Glacier. The glacier stays snowy all year long, the lake is sparkly blue and if you are lucky, you might spy some ambitious snowboarders hiking their boards all the way to the top of the glacier for a well-earned ride back down.
2. Colorado Springs – Garden of the Gods, in Colorado Springs, is an absolute MUST see for out-of-town visitors. Parking can be limited, but the paths are all paved and it's astonishing to see the rock climbers scaling enormous rock formations. They look so tiny all the way up there! If you are looking for a unique indoor experience, we recommend going to the U.S. Olympic and Paralympic Museum. Here is a list of 13 "hidden gems" inside the museum, like the complete collection of Olympic torches and a timeline displaying interesting world and cultural events that occurred simultaneously to the games. Fun Fact, Miranda's cousin, Brad Washburn, competed on the U.S. Paralympic Team for Alpine Skiing during the 2006 Winter Games!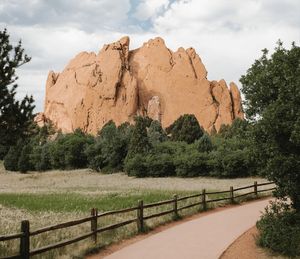 3. Boulder – Boulder has a little something for everyone to enjoy. Walking along Pearl Street, you can take in some unique art galleries, shops and restaurants. Shop for high end outdoor gear at Norrona, browse vinyl at Paradise Found, or pick up some new reading material at Boulder Bookstore. We love Pasta Jay's for low-key Italian or upscale Frasca Food and Wine for a special occasion. If you want to enjoy the outdoors, within a few minutes' drive from Pearl Street, you will arrive at 124-year old Chautauqua Park. There are miles of meadow trails and more challenging hikes, and we recommend paying close attention to the maps as some of the hikes are very technical. If you visit the Chautauqua Ranger cottage, you can pick up a free nature exploitation pack with fun outdoor activities for the little ones to enjoy while you explore.
4. Red Rocks – Incredible concert venue with natural acoustics, Red Rocks opens to the public at sunrise where you will find people hiking the trails around the amphitheater or walking up all 196 steps from the stage to the top! We love going into the Visitors Center and browsing around the incredible Performer's Hall of Fame which has photos and memorabilia from past concerts at the Amphitheater. Surprisingly, Red Rocks holds outdoor concerts all year-round, with the annual "Winter on the Rocks" drawing crowds of brave (and bundled) music lovers to the amphitheater every January.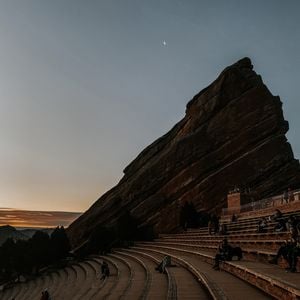 5. Larimer Square – Recently updated as a pedestrian-only walkway, Larimer Square has unique dining and shopping to explore and enjoy. We love Bistro Vendome for a French-themed brunch and have enjoyed any of the 4 Bonnano Concept restaurants available in the square. Rioja, Osteria Marco and Russell's Smokehouse are easy to find, the sneaky fourth is a speak easy called, "The Green Russell." Go into Russell's Smokehouse and ask for the speak easy… they will guide you through a kitchen style door to an intimate bar where you can tell the bartenders your favorite liquor and they will whip up a cocktail especially for you!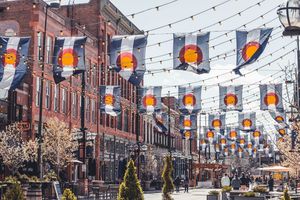 6. Rocky Mountain Arsenal Wildlife Refuge – One of the largest urban refuges in the country is just 10 miles northeast of Denver where you can spy bison, deer, and coyotes with a unique view of the downtown Denver skyline in the background. In the winter, eagles fish and nest, and you may even be lucky enough to see a fox! There are interesting programs in the Refuge, like re-introduction of endangered species, balancing an ecosystem for 330 unique species, and annual health check-ups for the herd of bison that have called the Refuge home since 2007.