Are you in the market for a new home? If so, finding the right real estate agent to help you through the process is essential. However, not all agents are created equal, so it is vital to look for certain qualities when choosing the best one for you. Here are the five most important qualities to look for in a great real estate agent:
IN-DEPTH KNOWLEDGE OF THE MARKET
A great real estate agent will have a deep understanding of the local market, including current trends and prices. They will be able to provide you with valuable insights into the likely sale price of your property and help you understand the factors that may impact this. Their expertise and insight will allow you to make the best possible decisions about when and how to sell your property. As a result, you can be confident that you are getting the best possible return on your investment. If you are considering selling your home, be sure to work with a real estate agent who possesses solid experience and success in the luxury market. They will be able to provide you with the guidance and support you need to maximize your profits.
On the flip side, it is equally essential to find a real estate agent with in-depth knowledge of the market if you want to buy a new home. After all, the market can be confusing and overwhelming, and it helps to have an expert on your side to help you navigate it. A great real estate agent will have their finger on the pulse of the real estate market, so they can advise you on when to buy and what to look for in a property. They will also have a network of contacts at their disposal to help you find the perfect home for your needs. With the help of an exceptional real estate agent, you can take the stress out of buying a new home.
PROVEN TRACK RECORD OF SUCCESS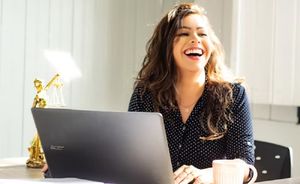 If you are looking for the best possible experience when buying or selling a property, you need to work with a real estate professional with a 
proven track record of success
. The best agents will have a long list of clients who are more than happy to provide references. It would be best if you also asked to see an agent's sales history to get an idea of their level of experience and expertise.
When you work with a top-tier real estate agent, you can expect a smooth, seamless transaction from start to finish. You will also have peace of mind knowing that you are working with a true expert in the field who will be able to get you the best possible price for your property.
EXCELLENT COMMUNICATION SKILLS
Excellent communication is a critical quality for any exceptional real estate agent. Throughout the entire process, from start to finish, the agent should provide regular updates and be available to answer any questions that may come up. This level of communication ensures that the client feels comfortable and confident with the agent's ability to represent their interests. Furthermore, it speaks to the agent's professionalism and commitment to providing a superior level of service.
When clients feel well-informed and supported, they are more likely to remain loyal to the agent and refer them to others. Ultimately, excellent communication is essential for creating a successful real estate business.
STRONG NEGOTIATION SKILLS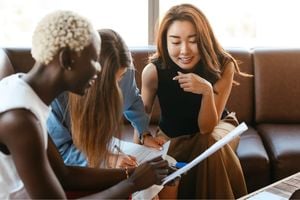 Strong negotiation skills can mean the difference between a successful sale and a missed opportunity in today's competitive real estate market. The world of real estate is one of constant negotiation. Whether it is haggling over the price of a property or hammering out the details of a contract, successful real estate agents need to be experts in the art of negotiation.
However, negotiation is not just about getting the best possible deal for your client. It is also about building relationships and finding common ground. A great real estate agent understands how to listen to their client's needs, identify the other party's key priorities, and then craft a solution that meets everyone's needs. They should also be able to navigate any potential obstacles that may arise during a transaction, such as issues with the inspection or financing.
COMPREHENSIVE UNDERSTANDING OF THE CONTRACT AND LEGAL PROCESS
When buying or selling a home, the contract process can be complex. There are many different documents involved, and it is vital to work with an agent who has a comprehensive understanding of all of them.
A skilled real estate agent can explain everything thoroughly and help you avoid any pitfalls that could jeopardize the sale of your home. With so much at stake, it is essential to find an experienced and trustworthy agent when buying or selling a home.
In summary, a great real estate agent possesses a deep understanding of the market, knows how to negotiate an exemplary deal for their clients, and has a proven track record of success. The most successful agents are those who can think outside the box and produce creative solutions to problems that arise during a transaction. They are also excellent communicators, keeping their clients informed and updated throughout the purchasing or selling process.
YOUR LOCAL REAL ESTATE AGENT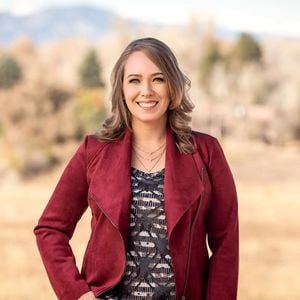 If you are thinking about buying or selling a property, it is essential to choose an experienced and reputable agent who can guide you through every step of the process. That is where 
Lauryn Dempsey
 comes in. Lauryn's expertise in the Boulder, Westminster, Denver, and Arvada real estate markets and more is rooted in her 8.5 years of service as a strategic advisor in the United States Navy. She uses this experience to prioritize her clients' needs and help them achieve their goals. But above all else, her focus is on building valuable relationships that transcend each and every transaction, and her care for her clients resounds throughout the region.
Are you ready to get started with buying or selling luxury Arvada real estate? 
Contact
 Lauryn Dempsey today.